Unlock Your

Trading Potential
"Welcome to PrimeIQ Labs, where we believe in the limitless potential of retail traders. We are committed to empowering individuals with the tools and knowledge they need to challenge the financial giants and shape their own financial futures. Our platform is designed for the bold, the audacious, the ones who dare to take control of their financial destiny."



Join Our Free Community & Access Our Market-Proven Solutions.
Join Now
Market Tested Trading Tools
Professional Level Live Trading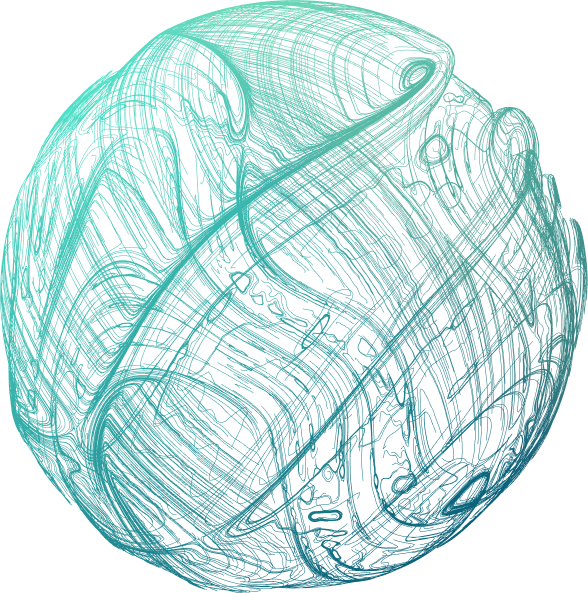 Actionable Tool Set
Discover the power of synergy with the complete PrimeIQ Labs tool suite. Designed to work seamlessly, providing unparalleled confluence in your trading strategy. Leverage the full potential of our integrated toolset to optimize your trading decisions, streamline your strategies, and stay ahead of the market
Industry Leading Education
PrimeIQ Labs shares top trading professionals insights to empower your market skills. With 20+ years' experience in floor/day trading, algorithm design, and money management, our expert team will guide you on your journey to becoming a profitable trader
Continuous Improvement
At PrimeIQ Labs, we believe in the power of continuous improvement. Inspired by the greatest minds in the industry, we've adopted a LEAN manufacturing model, ensuring that our tools, strategies, and insights are constantly evolving to meet the demands of the ever-changing market landscape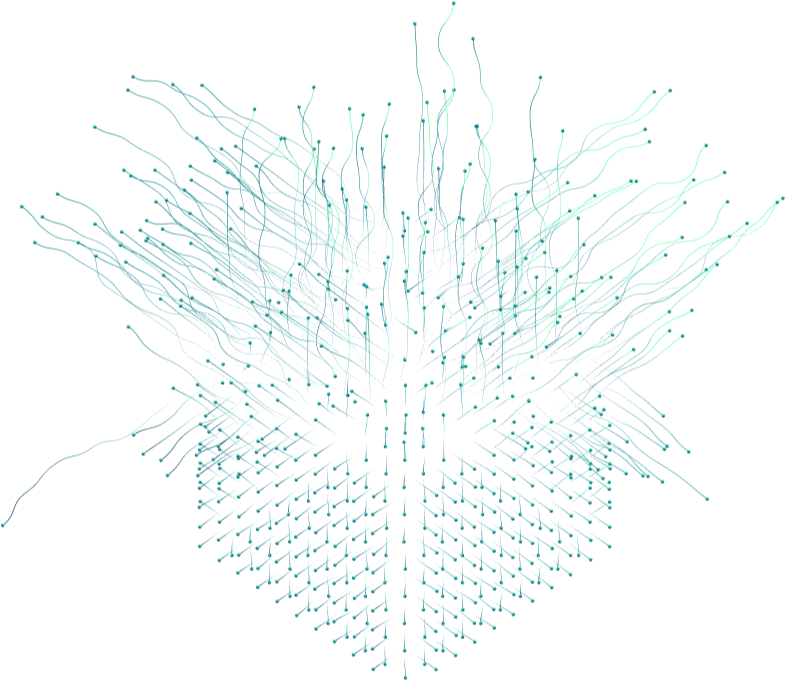 What we do it
Actionable Data-Driven Alpha
PrimeIQ Labs is anchored on reliable data, rigorous experimentation, and comprehensive testing to ensure that the information we offer is both actionable and dependable.
We recognize the impact of cognitive biases on traders and are committed to eradicating emotional trading. Our data-driven approach gives you the assurance to make unbiased decisions based on proven strategies and rigorous analysis.
Trade smarter and eliminate biases with PrimeIQ Labs—where actionable data-driven alpha meets trading excellence. Transform your trading journey today!
Join Now
---
We Build Tools For One Purpose
Making Optimal Trading Decisions
Spiral Guide Algorithm
The Spiral Guide Algorithm is a powerful, low-noise cycle indicator that provides unique insights into market trends and movements. This innovative tool captures state changes within non-Gaussian distributions, and its design is based on four core areas of study, ensuring a strong foundation for trading strategies.

Embrace the future of market analysis stay ahead of the curve with this ultimate solution for navigating the complexities of market cycles
Digital Signal
Processing
Alpha Prime
Alpha Prime is a ground-breaking trading tool that seamlessly integrates technical analysis with cycle theory to provide traders with an exceptional trading experience.

It features an intuitive interface with easy-to-use controls that enable traders to effortlessly identify cycle placements and establish trend biases
Gamma Prime
Gamma Prime is an advanced derivative tool of the Spiral Guide Algorithm that enhances trading precision by quantifying the velocity of the Alpha Prime signal line. It's designed for day traders seeking a competitive edge by enabling timely and superior market execution.

When used alongside Alpha Prime, Gamma Prime empowers traders to better understand trends, differentiate between pullbacks and complete market reversals, and make well-informed decisions
Delta Prime
Delta Prime is a powerful trading tool that provides traders with the ability to pinpoint the exact moment of market movement changes. As part of the PrimeIQ Labs toolkit it is designed to offer traders an ultimate solution to improve their trading performance.

This unique indicator enables traders to master the art of precision trading and seize opportunities at the most opportune moments. With Delta Prime, traders gain a competitive edge by knowing precisely when to strike and when to hold their position.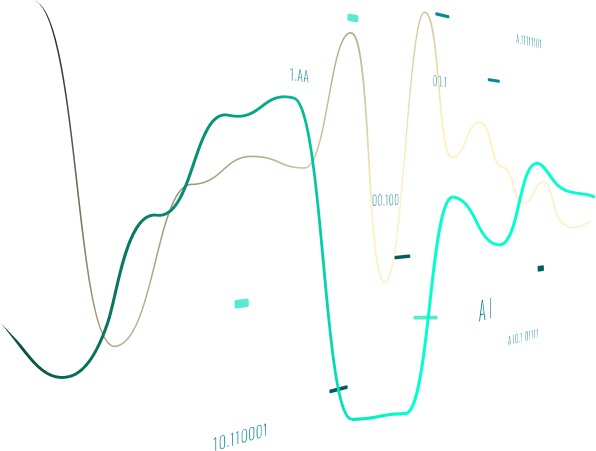 Artificial Intelligence Trading
Machine Learning &
AI Indicators
The PrimeIQ Labs algorithm is a state-of-the-art system that uses AI and machine learning to analyze data and predict price movements. It then generates accurate indicators predicting the probability of price movement in a specific direction.

Its real-time adaptation and consideration of various factors make it an essential tool for traders and investors in the financial markets seeking to make informed decisions.
Join Now
---
Why we do it
The Missing Link For
Retail Traders
Quality tools, superior education, and extreme information processing speed are the most significant predictors of long-term trading success. Yet, we often found retail traders out of the loop, out of the know, and out of the money.

PrimeIQ Labs is a revolutionary fintech company that levels the playing field for retail traders. Our system provides cutting-edge tools, education, analytics, and strategies once exclusive to Wall Street titans.

Join our community of traders and experience the synergy of knowledge, strategy, and technology. PrimeIQ Labs is bridging the gap between retail traders and hedge funds, unlocking a new era of financial inclusion and prosperity.
Join Now
---
Membership Options
Free Community
Entry Level for New Traders
PrimeIQ Labs Community Discord
Spiral Guide Algorithm Trial Access
Market Updates & Insights
Weekly Market Analysis
Breaking News & Research Access
Dedicated Success Path
Trading Psychology Insights
Monthly AMA's with PIQL Trading Desk
Trading Challenge Invitations
Prizes, Giveaways & much more!
For traders seeking to broaden their education and gain essential trading knowledge, our entry-level tier is the perfect starting point. With our cutting-edge algorithm, you can dive into a world-class learning experience for free.

Join the PrimeIQ Labs free community today and start your journey to trading excellence. Together, we'll unlock your potential and transform your trading future
PrimeIQ Labs PRO Tool Suite
Premium PrimeIQ Labs Community
PrimeIQ Labs Trade Ideas
Inhouse Market Analysis
Resource Library
AI Market Pulse & Scanner
Monthly AMA's with PIQL Trading Desk
Premium Training & Market Research
Exclusive Access to Capital Funding
24/7 Customer Support
Tailored for traders who crave structure and support, our program consistently transforms members into profitable traders through exclusive access to advanced tools, data, and market research.

Join our Plus Program and unleash your trading potential to fuel your journey towards financial freedom.
Pro
Take Your Skills And Start Profiting
$100,000 Guaranteed Funded Account
Dedicated Success Coach
Private Coaching Channel
Advanced Trading Room Access
First Access Automation
SGA Labs Research & Development
Daily Trade Recaps & Analysis
Weekly AMA with PIQL Trading Desk
Personlised Trade Plan Development
Account Capital Scaling Plan
Take your trading to new heights with the PrimeIQ Labs PRO Program. With direct access to the Trading Team, this is the path for those wanting to make the leap to the next level.

At our core, we prioritize your trading success. With a dedicated commitment to attentiveness and unmatched support. Limited spots are available in this program and are considerd based on application only.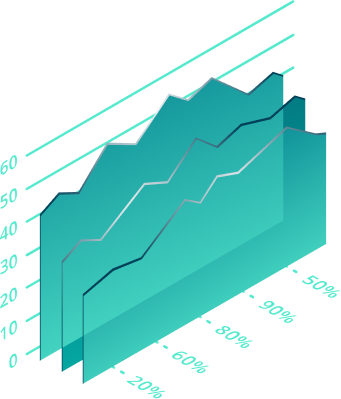 About PrimeIQ Labs
Continuous Improvement
At PrimeIQ Labs, we're traders just like you who were let down by profit-driven trading systems. That's why we created our own platform, guided by the principles of trust, integrity, and customer success, and inspired by the Japanese philosophy of Kaizen. By continuously refining our processes, products, and services, we strive to improve efficiency, quality, and customer satisfaction.

Our groundbreaking system provides powerful tools, data-driven insights, and exceptional education, all without hidden fees or shortcuts. Join our community and let's revolutionize the world of trading, one investor at a time.

Choose PrimeIQ Labs and discover the future of trading today.
Join Now
Testimonials

Using SGA tools for over a year has immensely helped my trading. Clear signals and ease of use assure me when reviewing charts. The SGA gives me the advantage I need and results speak for themselves.



As an amateur trader, I no longer trade with emotions and trust the trading system and the signals generated. The team's knowledge, honesty, and support made trading enjoyable and gave me confidence. It's now an invaluable tool in my arsenal

PrimeIQ Labs is the ideal place to bridge the gap from novice to professional trader. The team's proprietary trading tools were exactly what I needed when I hit a rut in my trading. Their vast knowledge of capital markets and trading transformed my mediocre performance to consistent profitability.



The PIQL Tool Suite, especially Alpha and Gamma Prime, revolutionized my ability to execute trades both physically and psychologically. My confidence as a trader has notably increased, and I now coach others on their journey to trading success

I have been using PrimeIQ Labs' Premium PIQL Tool Suite for TradingView, and I am impressed by their innovation. It's hard to find reliable tools for systematic trading, but this powerful tool for price action traders solves that issue. Additionally, their team offers exceptional support on Discord.



They are dedicated, knowledgeable, and easy to reach, making the overall experience of using their products even more satisfying. I highly recommend the PrimeIQ Labs team for their excellent work, and I look forward to continuing to use their tools for my trading success.

PrimeIQ Labs has greatly improved my trading experience. They offer setups for different trading styles, allowing me to explore different strategies. The team is receptive to feedback and constantly improves their premium tools to meet the community's needs, promoting overall success.



Their active Discord community has knowledgeable admins who promptly answer questions, even if they have been asked before. Additionally, the community is supportive, with traders willing to share strategies and help refine existing ones

There is a learning curve to these indicators, but PrimeIQ Labs offers live trading sessions that can teach you everything you need to know about their premium PIQL Tool Suite for TradingView, including various strategies. Additionally, their Discord channel is exceptional, allowing you to interact with other traders for tips, tricks, and insights that you may not find elsewhere.



The best part is their team's exceptional support, always available to answer questions and provide guidance, making it a seamless experience

The PrimeIQ Labs platform provides transparent and high-quality educational resources for traders. Their team delivers clear education through live training sessions, making it suitable for both novice and seasoned traders. With valuable knowledge and tools, PrimeIQ Labs can enhance your trading experience.



As a 4-year experienced trader, I can attest to the fact that I have learned a lot from their educational delivery. I highly recommend PrimeIQ Labs to any trader seeking top-notch educational resources
FAQ
PrimeIQ Labs is a fintech company that provides advanced trading indicators, education, and a community for traders. Their products and services are designed to help traders make better-informed decisions and improve their trading strategies.
How do I get started with PrimeIQ Labs?
To get started with PrimeIQ Labs, you can visit their Discord server and join their community. From there, you can explore their products and services and choose the one that best fits your needs.
What tools and resources does PrimeIQ Labs offer?
PrimeIQ Labs offers trading indicators, education, a community, mentorships, and custom development services to help traders improve their skills and make informed trading decisions.
Are there any free resources or tools available for new users?
Yes, PrimeIQ Labs offers some free tools for users, including the SGA algorithm, educational resources, community access and much more!
Can I use PrimeIQ Labs if I'm new to trading or have limited experience?
Yes, even if you're new to trading or have limited experience, PrimeIQ Labs can help you improve your trading skills and make more informed decisions. With their beginner-friendly educational resources, supportive community, and powerful trading tools, you can gain the knowledge and confidence you need to succeed in the markets.

However, remember that trading always involves risk, so it's important to approach it with caution and careful consideration of your goals and risk tolerance
What kind of customer support can I expect from PrimeIQ Labs?
PrimeIQ Labs provides excellent customer support through multiple channels, including email, Discord, and their website's contact form. Their knowledgeable and responsive support team aims to address user inquiries and issues quickly. Additionally, their active and supportive community is an excellent resource for getting help and advice from other traders.
Are there any live trading sessions or webinars available for members?
PrimeIQ Labs offers live trading sessions and webinars led by experienced traders, providing members with practical insights to help improve their trading strategies. Members can also access recorded webinars covering various trading topics. Gain valuable knowledge and skills to achieve your trading goals with PrimeIQ Labs' educational resources.
Is PrimeIQ Labs suitable for both day traders and long-term investors?
PrimeIQ Labs is perfect for both day traders and long-term investors. They provide a variety of trading indicators and algorithms, as well as educational resources that cover various trading topics. Additionally, their community includes traders with different styles and strategies, providing a diverse range of perspectives. Improve your trading skills and achieve your goals with PrimeIQ Labs.
---